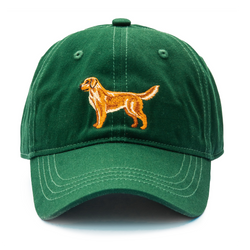 The American Retriever Hat
The intricate details of these hats make them a timeless staple for your wardrobe, fit for mornings strolling the beach for seaglass to an afternoon in the stands of a tennis match. These uniquely classic hats are the perfect fit for the heads of salty sailors and primped polo spectators alike.
The American Retriever Hat is a pre-order item and ships on or around 10/20.
Product Details:
100% Cotton twill bucket
Embroidered patch
Embroidered "Kiel James Patrick" on back
Imported