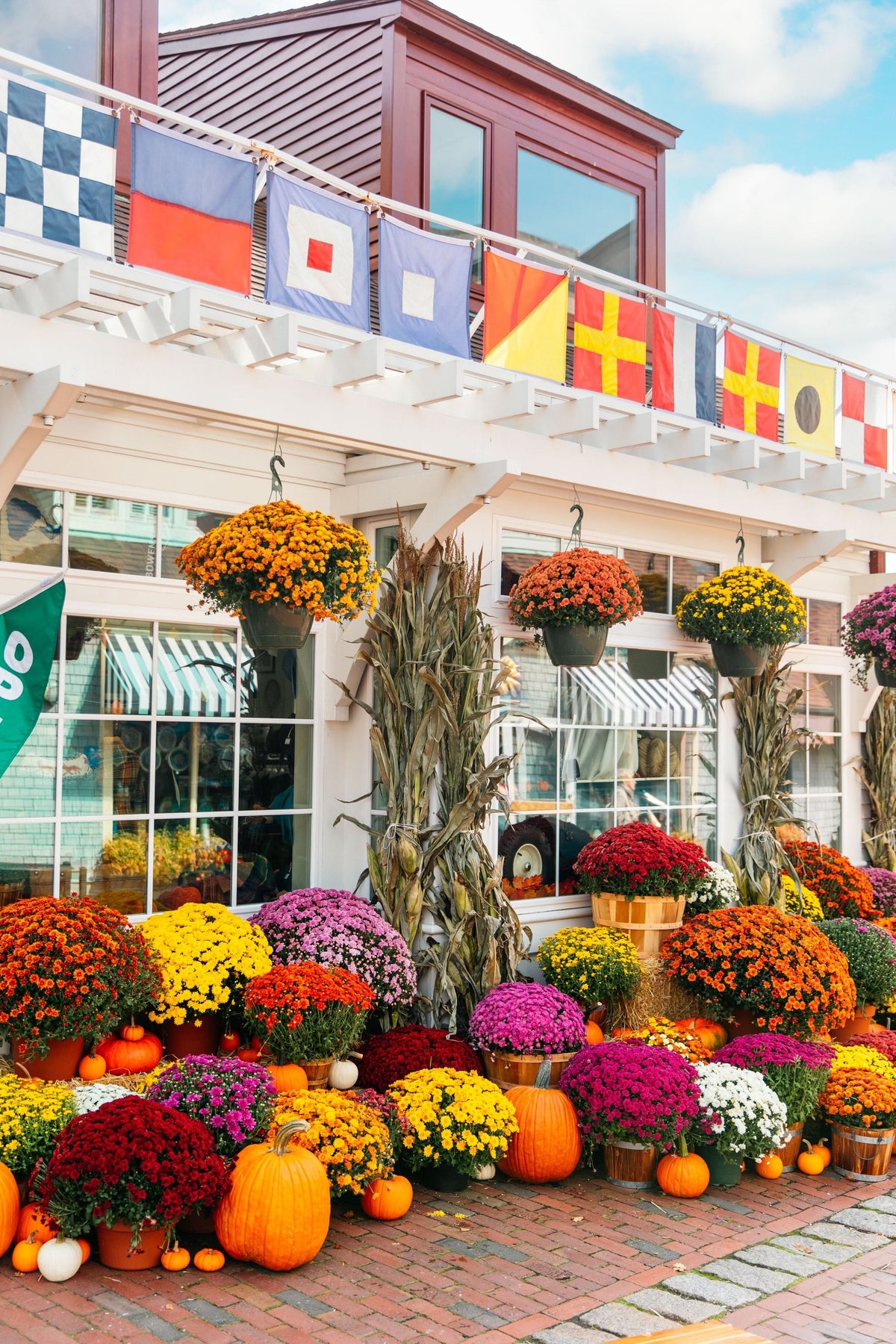 Discover Autumnal Charm At Our Flagship Store
As the crisp autumn breeze whispers through the streets of our beloved town of Newport, we at Kiel James Patrick couldn't be more thrilled to welcome this enchanting season with open arms. For years, our whimsical porch photo scenes have captured the hearts of our customers, and this year, we decided to take it a step further. We've transformed our flagship store into a cozy, pumpkin-spiced haven, complete with mums, pumpkins, and all the autumn charm you can imagine.We wanted our customers to not just admire these scenes but to immerse themselves in them.
Mums are the undisputed queens of fall flowers, and we've adorned our store with a splendid array of these vibrant blooms. As for the pumpkins, we've got them in all shapes and sizes, from petite gourds to towering giants. All of these traditional autumnal elements were sourced from some of our favorite Rhode Island farms (Dame Farm, Al's Green House, Confredas, Morris Farm and from our own garden). Placed by our marketing team  for you to relive the magic of our fall photoshoots. We believe that every visit should be a memorable experience, and this fall, we're ready to make your visit unforgettable. Come and celebrate the season with us and fall in love with autumn all over.
So, whether you're a local or just passing through, be sure to swing by, soak in the autumn ambiance, and capture a piece of the season for yourself and don't forget to share your photos with us on social media so we can admire your creativity!